Now you, might be thinking: Gmod Art Thread OH I may draw something, like a pic of the gmod symbol and post it here? No thus thread is about you going into single player, and simply pose models and make em etiher look hillarious, or awesome. What ya want an example Allright

That is a pic i made of the Tf2 Physopath, named Christian Brutal Sniper.
You may also take it to the more peacefull parts

With golf. But please... NO Porn... And i repeat
NO PORN
Right here is sometimes from AC, Aka Sla i have been working on. You might not be in the image some people are that i remeber, from there and there also is here on pic 1 we have.
Konngman - Decetive Girgo.
Marauder - Metro Police.
Nikko - Gman.
Nicoile - Terrorist with crow next to him.
Shadowborn - Rebel with Dragonborn helmet.
Fishman - Background fish.
Benjas Van DeHoolt - Hippie Metro Police with a Ushaka on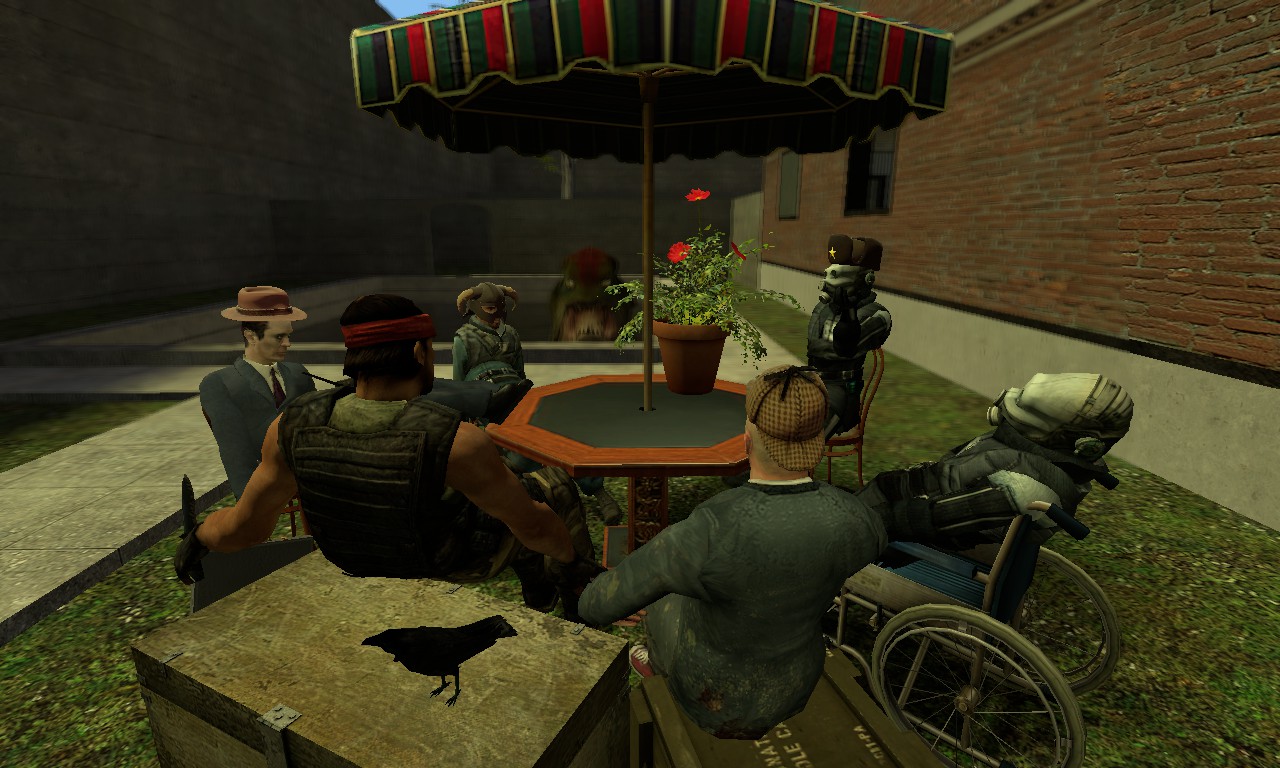 Here is pic number two, it has mainly people that left.
Surgeon - Combine soldier.
Myselfluls - Alyx.
Subject - Rebel.
Connor - Rebel with Tophat.
Cerb - Burnt corpse.
Fredrik - Zombie.
Molestia - Mossman. (Obvious isnt it?)
Princess Luna / Celestia / Ganksta - Princess Luna.
Tempest - Counter Terrorist with barrel.
Thats the SLA art for now. Now we shall end with a good old favorite of mine...
Please wellcome... Starengieneer! He ''looks'' forward to see your art...